The Nutcracker Collection: Phone Stand
This festive The Nutcracker-themed phone stand will free your hands for watching videos, listening to music or making video calls to friends and family.
All while providing you with a more secure grip whilst texting or taking photos.
Features: 
Size: 3 x 3cm 
With 3M sticker on back 
You might also like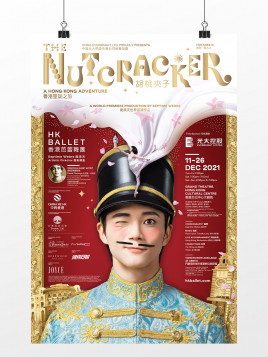 The Nutcracker 2021 Poster Size: 20 x 30 inches
Take the show home with you! This festive The...
Price
$80
Regular price
$100
Carry all your holiday shopping in this roomy tote bag...
Price
$108
Regular price
$180